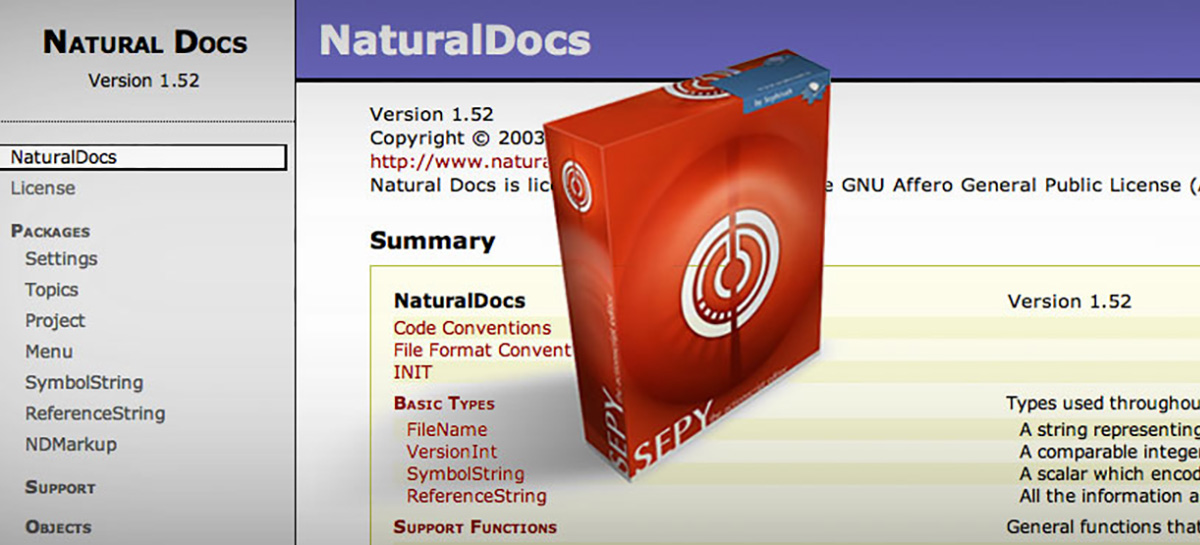 First of all, I love SEPY … I don't even think I would know how to go back to coding in the Flash IDE.
SEPY makes scripting classes, parsing xml, and pretty much every other aspect of actionscript-writing easier.
Second, I've been working more and more on writing my own classes and components and have been trying to find a good documentation tool. I started out using JavaDoc syntax and the free AS2docGenerator tool. A great tool, but JavaDoc syntax is not the most intuitive to write and definitely not the easiest to read in your code.
So then I heard about NaturalDocs on Aral Balkan's site. I tried it and immediately took to it. NaturalDocs does most of the documentation work for you by examining your code and creating the documentation from it. This allows you to keep your comments inside your classes readable!
OK, so that's two great tools, but unfortunately they don't work well together, … at least until now.
I wanted to be able to write my class in SEPY and then click a button and have documentation generated for me immediately. I also wanted the documentation to be generated in the same directory as the ActionScript file.
So low and behold NaturalDocsSEPY.
NaturalDocsSEPY is a windows batch file that can be run directly within SEPY that will do just that.

Aral was nice enough to add NaturalDocsSEPY to OSFlash.
There you will find documentation on using the file.